Reflecting on the economic contribution of Scotland's colleges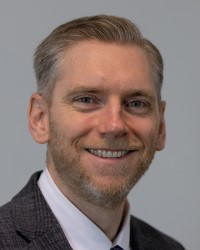 By Dr James McKean, Policy Officer at Colleges Scotland
In my role as a Policy Officer at Colleges Scotland, a sentiment I hear quite often when meeting stakeholders from outwith the college sector is "I never realised just how much colleges do!" This surprise is a product of a cultural perception of colleges, which for a myriad of reasons are sometimes quite unseen in the education landscape and in terms of the economic and social value they hold in Scottish cultural life. This is a view that is changing, but the pace of that change needs to pick up.

On Monday (23 October) there was some very helpful evidence in the form of new research from the Fraser of Allander Institute, part of the University of Strathclyde – the headline finding is that college graduates, over the course of their working lives, make the Scottish economy better off by £52 billion.

Colleges are part of the public sector, and Scotland should feel proud of its publicly owned institutions. Embedded within communities, colleges reach people who really need opportunities close to home which in turn bring them closer to the labour market. Many college students are studying and learning as a route out of poverty, and many people with care experience come to college where there is tailored holistic support to go alongside education and training. The Fraser of Allander research highlights that 95% of care-experienced students went onto a positive destination after completing their college course. In Academic Year 2021/22 there were around 5,600 first-degree entrants by Scottish students from some of the most deprived areas of Scotland, of which 46% entered through college routes.
We're lucky in Scotland that people have choices for their own educational pathway throughout their lives – school, college and university. The destination of the learner, their aspirations for themselves and what success looks like for them, is personal and individual – for some learners building a journey to postgraduate level might start with a college access course, for other learners work-based study can lead to gaining critical skills that lead to better pay or promotion. This is also reflected in the report which highlights that college graduates support 203,000 FTE jobs in Scotland across their working life. These entrepreneurs gained their expertise and training at a college and as a result they boost government revenues by £18.2 billion across a working life of 40 years.

This report is being published at a time of reform for the sector, in the wake of both the Skills Delivery Landscape Review and the Independent Review of Qualifications and Assessment. These reviews have provided strong recommendations for the Scottish Government to consider on how best to improve the tertiary landscape.

The current difficult economic climate means that there is a need, now more than ever, for a concerted and directed effort by the Scottish Government to make the college sector financially stable. By highlighting the economic benefits brought about by college graduates, this report can add more context to both the new reform agenda and also shape a better understanding of the college sector and how it contributes towards a more prosperous Scotland.