Facts and Figures
Keyfacts 2022
The Keyfacts publication can be viewed in pdf format ( pdf Colleges Scotland Keyfacts 2022 (1.80 MB) ) or as web pages below: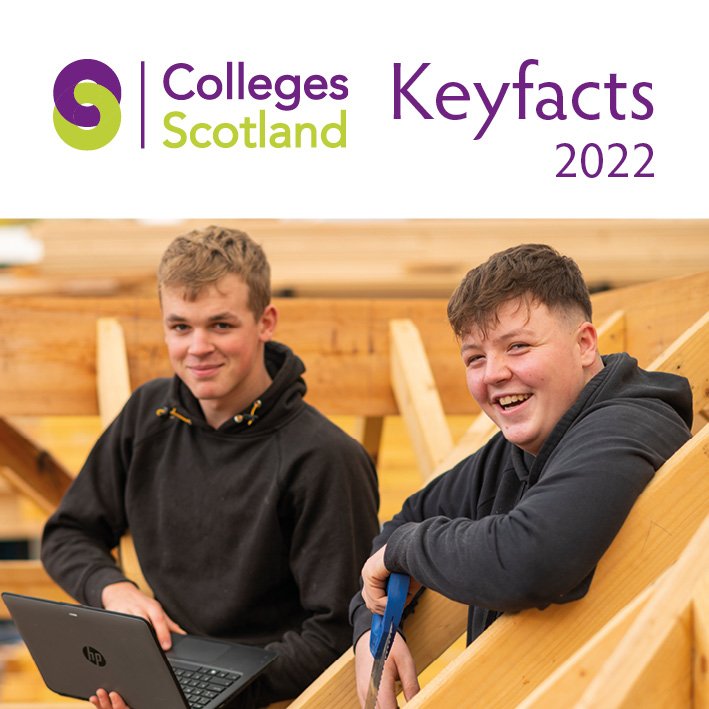 Supporting Inclusive Economic Recovery
---
Main sources are statistical returns by colleges to the Scottish Funding Council. Figures are for academic year 2020/21, where available. All facts are correct at time of publication. Thanks to the colleges who provided images for this publication.