Keyfacts 2023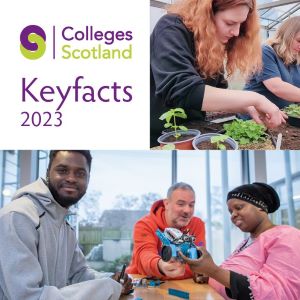 This year's edition of our Keyfacts booklet has been published, containing the latest facts and figures on the college sector in Scotland.

Key statistics include:
Student numbers and learning
Widening access and equalities
Economic recovery and apprenticeships
Sector funding and estates.
You can download a copy from the
Keyfacts page
of our website.