Response to Covid-19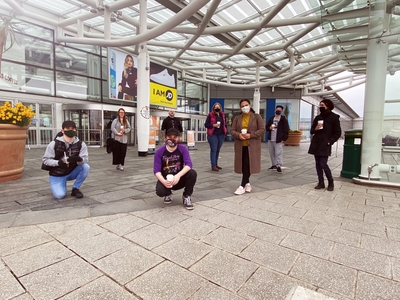 The last year has been hugely disrupted because of the impact of the Covid-19 pandemic. College leaders and staff have worked incredibly hard to ensure that safety, high quality education, and student welfare have all been protected.
Colleges quickly moved to online delivery and expanded digital capacity to ensure that students could continue learning.
Vulnerable students were offered extra support, including access to devices and data to tackle digital poverty, and were prioritised for the opportunities which existed for in-person learning. In some areas, colleges also supported frontline services by donating PPE equipment, scrubs, healthcare beds and food supplies. Some colleges are being utilised as Covid-19 vaccination centres.
Online learning continues across Scotland and, in line with current public health guidance, some students are back in college campuses to complete practical elements of courses, with safety measures like social distancing in place.
Over 100,000 rapid lateral flow testing kits have been distributed to colleges across Scotland, with twice-weekly voluntary testing being encouraged to support the safe return to learning and teaching on campus.