Facts and Figures
Keyfacts 2021
The Keyfacts publication can be viewed in pdf format ( pdf Colleges Scotland Keyfacts 2021 (1.82 MB) ) or as web pages below:
---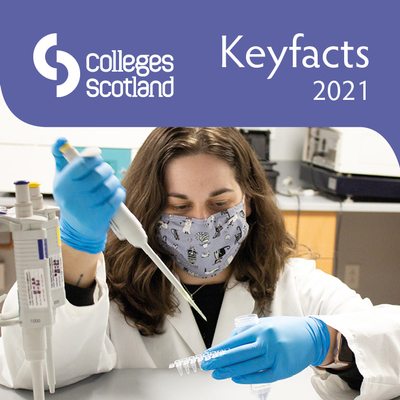 Supporting Inclusive Economic Recovery
---
Main sources are statistical returns by colleges to the Scottish Funding Council. Figures are for academic year 2019/20, where available. All facts are correct at time of publication. Thanks to the colleges who provided photographs.
Please note that some photos were taken before wearing face coverings and social distancing was mandatory during the pandemic.